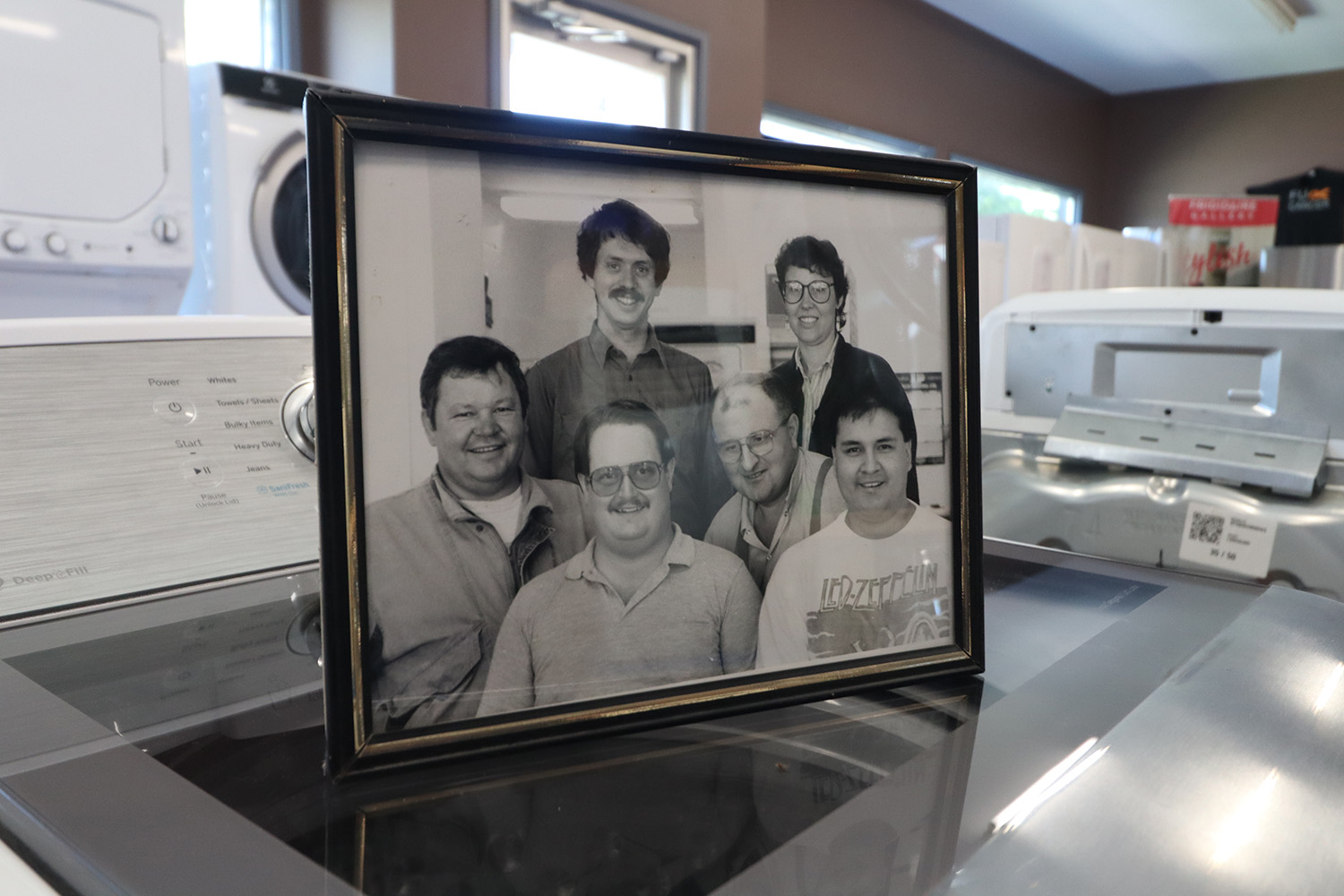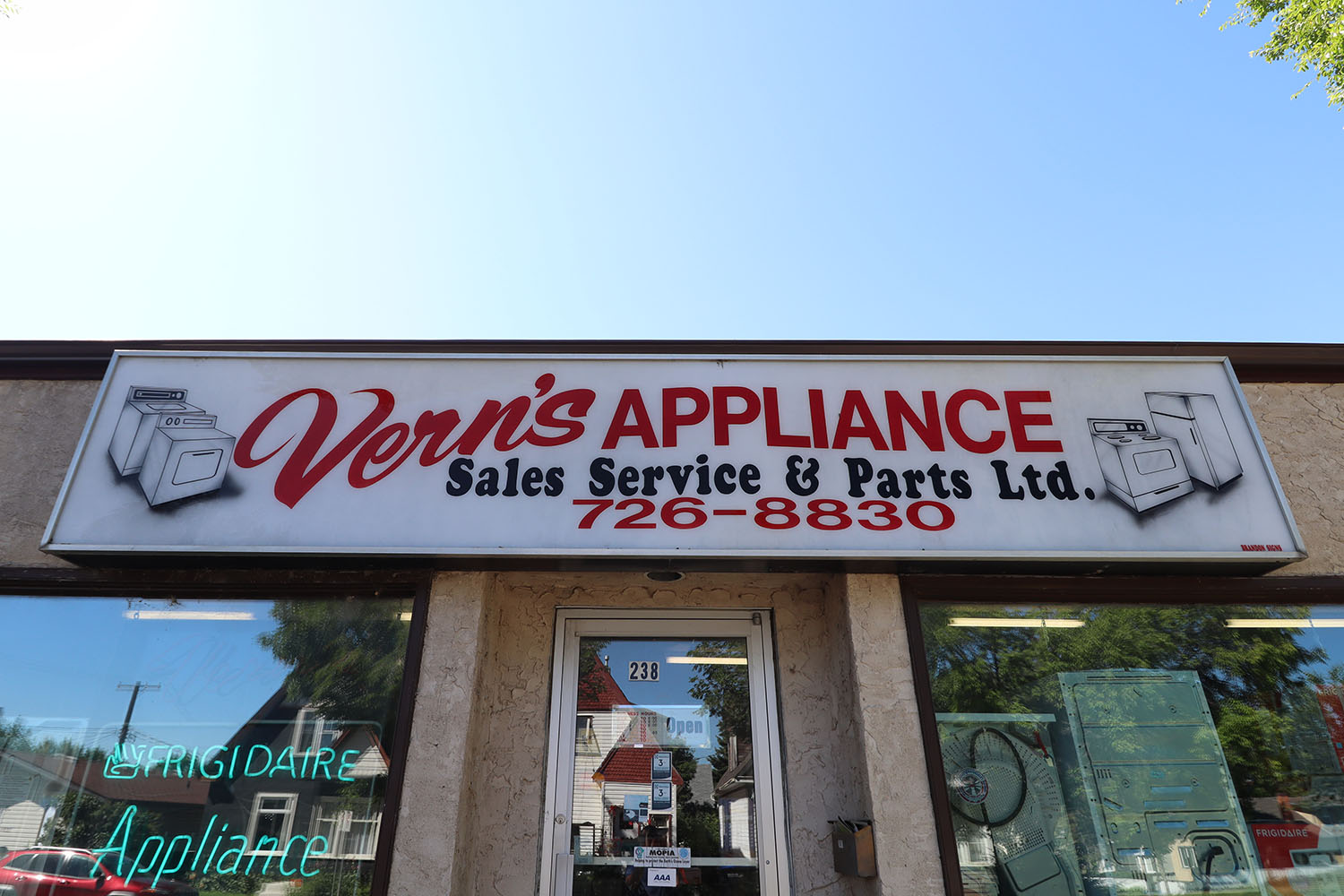 About Us
Established in 1986
Welcome to Vern's Appliance, where experience meets excellence. Founded in 1986 by Vern Kalmakoff, our journey began in Brandon, Manitoba, and has since evolved into a trusted destination for appliance sales, repairs, and service. What started as a passion for appliances grew into a thriving business, guided by our commitment to exceptional service and customer satisfaction.
Our Story
Vern Kalmakoff's journey is a testament to the power of dedication and determination. Growing up in Brandon, Manitoba, Vern's path to appliance expertise wasn't always straightforward. He explored various professions until a chance encounter with a mentor ignited his passion for appliance sales and repairs. Under his mentor's guidance, Vern honed his skills and realized his innate talent for understanding the intricacies of appliances.
Driven by his thirst for knowledge, Vern pursued formal education in Appliance and Refrigeration repair, equipping him with the technical expertise that would soon become the cornerstone of our business. Inspired by his newfound proficiency, Vern embarked on a bold venture, placing an ad in the local paper for "appliance repair and wanted old appliances." This marked the beginning of Vern's journey as an entrepreneur.
From humble beginnings, Vern's commitment to quality and innovation shone through. He transformed a small space into a haven for used appliances, meticulously testing each washer and dryer with a bucket of water, ensuring only the best found their way into our inventory. Over the years, Vern's dedication paid off, and the business expanded to house over 500 brand-new appliances, offering an extensive selection to meet the diverse needs of Brandon and its surrounding communities.
Our Mission and Vision
At Vern's Appliance, our mission is simple yet profound: to provide a seamless experience from start to finish. We understand the importance of finding the perfect appliance for your needs, and our commitment to a hassle-free purchasing journey sets us apart. From our vast inventory of brand-new appliances to our meticulous installation services—including washer hoses, dryer venting, and more—we're dedicated to making your experience as smooth as possible.
A Family Legacy
As Vern gradually eases into retirement, the legacy he built is in capable hands. His youngest son, Zach, is deeply entrenched in the business, ensuring that Vern's vision continues to thrive. With Zach's dedication and Vern's guidance, Vern's Appliance is poised to continue serving the community with the same passion and commitment that has been our hallmark for decades.
Thank you for being part of our journey. We look forward to serving you and your appliance needs for many more years to come.
---
I purchased a washer from Vern's Appliance here in Brandon. The staff was courteous and patient to my questions. The delivery fellas were very friendly and helpful. I had a little hiccup with the water hose but Vern's sent the repair man out very shortly and had the machine running in no time. It actually runs so quiet I had to check if it was still going. Price is compatible and service is exceptional. I highly recommend Vern's, and give it a five star rating.
Purchased a fridge from Vern's recently, highly recommend! They even took our old fridge and moved it to our friends place for no extra charge! Great prices, great service! TY! Will shop here first when we are in the market for new appliances!
I just want to give a shout out to Zach at Vern's Appliance. I messaged asking all kinds of questions about an upright freezer. He not only answered them all byt was very friendly. Thanks Zach, and you will get our future business.
Prices were competitive with everywhere else. Knowledgeable staff. Delivered exactly when promised. Delivery guys were amazing.
Good Service, they have ways to finance, same day delivery. Thanks a lot Vern and Son.
Nothing says your an adult like having to buy a new washing machine lol. Thank you Vern's Appliance for the excellent service and speedy delivery. Idk that I'll like doing laundry any more than before, but I will like not having a lake on the floor when I do!!!
Great price and delivery service. Excellent - delivery and hook up was great.
Got a washer a month ago. Hooked up the new one, took the old away - easy peasy, great company
I'd like to give a HUGE SHOUT OUT to Vern's Appliance in Brandon for a little information they gave me that saved me this weekend! You Rock!!
We had a great home appliance shopping experience with Zachary! Good selection, delivery, installation and haul-away.
Fabulous experience! Came out the same day (we are out-of-towners) to fix a small fridge problem. Advised us we could fix our dryer or for a wee bit more get a new one. Which was delivered the SAME DAY!! In the afternoon. Came home at 6:00 to a new, working dryer and fridge! Only thing they didn't do were my dished and laundry! Cannot recommend this place enough! (Can I give you 10 stars?!)
Bought a washer through Vern's. The Service is second to none! I will not shop anywhere else now. Thank you Zach and everyone else.